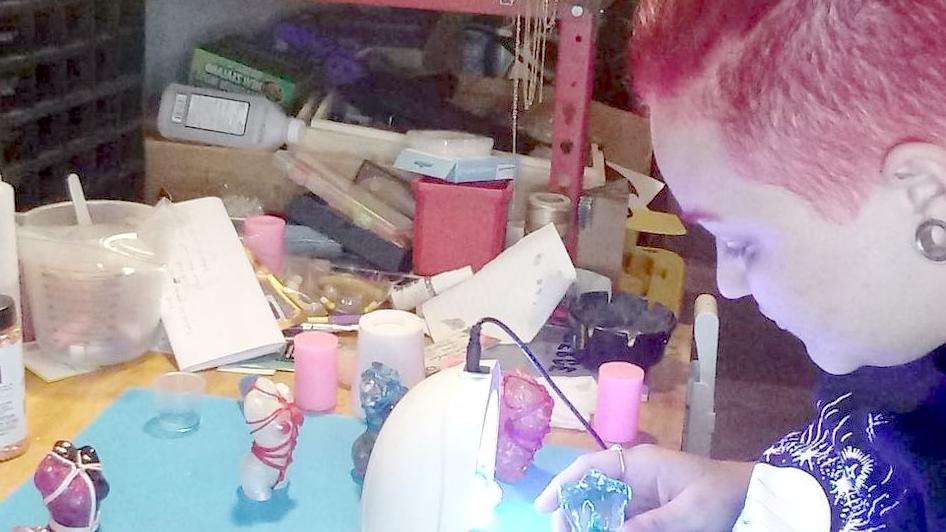 Unlike huge retailers Walmart and Target, Lolablue in North Port is closed on Black Friday.
After Lolablue owner Jamie Lovern spends the day with her family, she'll be rested and open on Small Business Saturday. Like the big-box stores, she's advertised specials for one of the local business community's busiest shopping days of the year.
All over the area, from Englewood to Punta Gorda and Port Charlotte, Arcadia to Venice, local business owners are hoping to make up for a tough 2020, when they had to close for weeks on end due to the COVID-19 pandemic.
At her North Port store, Lovern sells artisan goods, CBD, deodorant, soaps, body wash and other beauty products.
For Small Business Saturday, she's offering online codes and in-person sales from 11 a.m. to 3 p.m., 2525 Bobcat Village Court Road, Suite 103, off Toledo Blade Boulevard near the Charlotte County line. There's also free shipping using the code "freemagic" on the 2-ounce or 7-ounce size of the CBD Rescue creams.
She will have three raffles for gift baskets filled with handmade goodies. Tickets will be given to all customers who come out. "The big Raffle includes a free 30-minute massage with Matt," she said.
This year, Lovern branched out her small business and began selling her handmade products in four Whole Foods in Florida. There's a sign with her photo and the words "Shop Local" on the displays to tell people she is a small business owner in North Port.
On Saturday other small businesses owners are gathering 10:15 a.m. to 3:15 p.m. in Port Charlotte at the Market Day Small Business Saturday event at Creative Crapola in LaPlaya Plaza, 2811 Tamiami Trail.
Creative Crapola is a family owned and operated business. They say they are the "Jack and Jackie's of all trades." They are known for our woodworking, chalk painting and crafting specialties as well as our unique benches and refurbished creations.
Creative Crapola will be open Saturday as well as Island Woman, who sells creams, jewelry and orchids. Cherry Hill, another small business sells repurposed art.
At the Market Day are small business owners selling pottery, soy candles, resin art and jewelry, photography, reclaimed wood art, jewelry, cups, shirts, hoodies, masks, leather goods, elderberry products and antique junk art. There's a seafood and pizza vendors.
"I'm hoping to sell some of my inventory," said Danielle Anderson, who makes custom wooden trays and decorative items out of resin. "I've started making dominoes sets and chess sets, phone stands and pop sockets. I hope people come out and support small business owners."