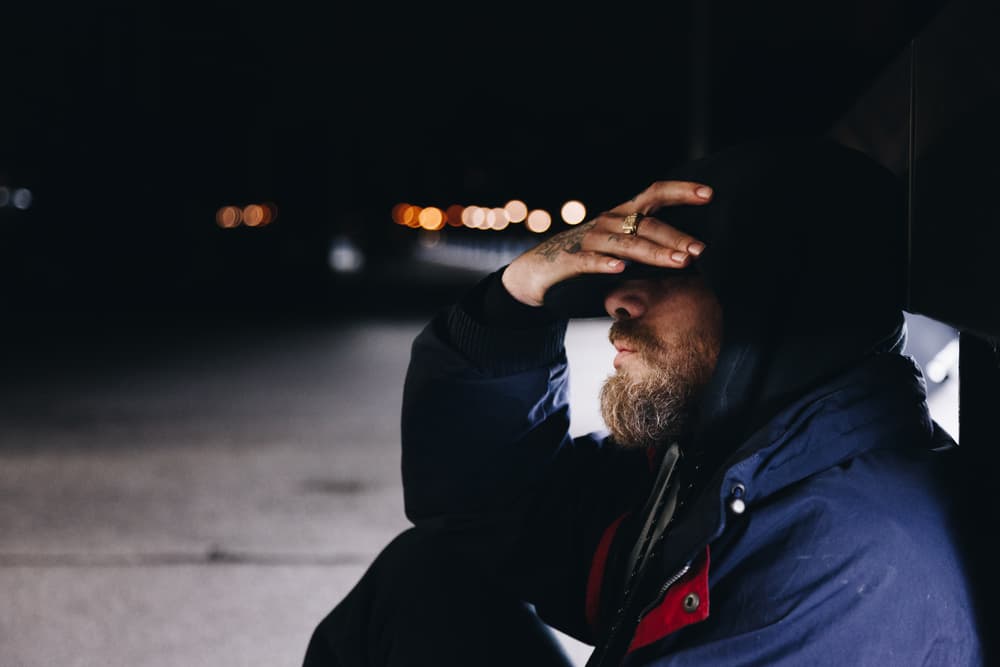 Pain is a common symptom associated with various medical concerns

(1)

. Anti-inflammatory drugs may easily manage acute pain. However, chronic pain is often difficult to treat.

Studies examining how CBD (cannabidiol) can help with pain have shown promising results, allowing individuals with chronic pain conditions an alternative for relief

(2)

.

However,

CBD may interact

with other medications,

which may lead to

unwanted complications and risks

(3)

.

There is no standard dosage of CBD for any health-related conditions, including pain issues

(4)

.

Individuals are advised to start with low CBD doses

for observation of effects.

Further research is needed to determine CBD's overall impact on pain-related conditions.

Can CBD Help With Pain?
Chronic pain is a commonly reported reason for the usage of cannabis(5).
A study has noted that CBD may potentially induce better health conditions(6). The same study showed that CBD may have anti-inflammatory properties useful in relieving various forms of pain.
Furthermore, the researchers remarked that CBD may have therapeutic effects on brain chemistry, alleviating anxiety and depression. Chronic pain commonly co-occurs with a depressive or anxiety disorder(7).
Clinical trials regarding the effect of cannabis on chronic pain demonstrated that cannabinoids, such as CBD and THC, may exhibit analgesic properties in neuropathic pain(8).
A 2018 study reported that CBD may have neuroprotective, antipsychotic, and anxiolytic properties(9).
The study also noted that CBD may have potential benefits in treating epilepsy, drug dependence, schizophrenia, post-traumatic stress disorder (PTSD), Parkinson's disease, depression, and sleep disorders.
In another study, conducted in 2020, CBD showed remarkable promise as a supplemental therapy option for chronic pain, anxiety, and multiple psychiatric disorders(10).
CBD Dosage for Pain
A loading dose is a large preliminary dose of a substance in a series of doses to attain a high therapeutic concentration in the system.
Currently, there is no precise and definite dosage of CBD for health-related concerns(11).
However, several factors may influence CBD dosage for pain. Factors include an individual's existing medical condition and body weight(12):
People have varying body chemistries. Thus, figuring out the right CBD dosage for pain is on a case-to-case basis.
However, it is possible to determine a safe dosage of CBD for pain-related conditions(13).
A 2019 report on CBD dosages noted that the standard recommendation is to take 1mg to 6mg of CBD per 10 pounds of body weight(14). In cases of severe chronic pain, the dosage may be increased.
A 2019 study on CBD for cancer patients suffering from associated pain showed that a dosage of 50mg to 600mg of CBD per day reduced their pain symptoms(15).
Furthermore, a 2018 study on alleviating chronic pain in seven kidney transplant patients using CBD revealed that a dosage of 100mg per day was well tolerated without serious adverse effects(16).
However, it is worth noting that the dosage had to be reduced to 50mg per day on the fourth day to reduce nausea, a common side effect of CBD.
Several studies suggest that the chronic use of CBD in doses of 1,500mg a day is reportedly well tolerated in humans(17).
The goal in determining an ideal CBD dosage for pain-related conditions is to find the lowest dose that provides substantial benefits without adverse reactions(18).
When taking CBD, it is beneficial for individuals to start with low doses to observe their tolerance to the compound. Doses may gradually be increased if no adverse reactions have occurred.
Consulting a medical professional is imperative before opting to take CBD.
What is CBD?
CBD is a chemical element naturally found in the cannabis plant(19). Cannabis contains many cannabinoids, including CBD and tetrahydrocannabinol (THC).
THC is the psychoactive element sourced in cannabis that provides individuals with a high sensation. However, CBD on its own is not psychoactive and influences other functions of the bodily system.
CBD is either derived from marijuana or hemp, which are both plants under the cannabis family(20).
Cannabinoids, such as CBD and THC, interact with cannabinoid receptors found in the body's endocannabinoid system (ECS). The system activates the cannabinoid receptors, which results in the reduction of pain and inflammation(21).
The objective of the ECS, along with its association with cannabinoids, is to maintain equilibrium in the body. CBD and THC are components that may assist in the proper regulation of this process(22).
How To Take CBD Oil for Pain
Determining the most effective administration of CBD for pain-related conditions depends on the localized area of concern.
If the health concern is located in an external area like the skin, topical CBD solutions may be a convenient application method. However, topical CBD products are not fast-acting.
With moderate to severe pain that requires immediate relief, CBD oils and tinctures are effective.
Oils and tinctures may be taken sublingually, which is the process of applying the product underneath the tongue before it is swallowed. The method allows the CBD to enter the bloodstream faster, and therefore, take effect immediately(23).
If the pain issues are internally located (like in the case of cramps and headaches), oils and tinctures may be more effective than topical CBD and edibles.
Edible CBD products are eaten, and therefore, need to be digested before entering the bloodstream, which is a process that may take up to 20 minutes to take effect(24).
Meanwhile, CBD oils administered through vaping are highly discouraged for any medical concerns.

Side Effects of CBD
Common side effects of taking CBD include(25):
Fatigue

Dry mouth

Nausea

Appetite changes

Diarrhea
Side effects are common among individuals new to CBD. With increased tolerance to the compound, side effects may become less prevalent.
CBD may have adverse reactions when taken simultaneously with other medications. Drug interactions that may be potentially serious include(26):
CBD and warfarin (blood-thinning medication)

CBD and levothyroxine (thyroid medication)

CBD and amiodarone (heart rhythm medication)
Seizure medications, such as valproate, clobazam, and lamotrigine, may also be avoided(27). When taken together, drugs and medications with similar side effects may result in unwanted complications(28).
It is highly recommended that individuals consult a medical professional regarding current medications and medical history before taking CBD.
Legality of CBD
The 2018 Farm Bill states that hemp-derived CBD products with a THC content of 0.3% and less are legal(29). However, some states have varying degrees of restrictions.
Before considering CBD for supplementary pain relief, it is fundamental for individuals to consult their doctors before taking CBD. Doctors experienced in cannabis use can provide further knowledge and clarity on the subject.
---
Vučković, S., Srebro, D., Vujović, K. S., Vučetić, Č., & Prostran, M. (2018). Cannabinoids and Pain: New Insights From Old Molecules. Frontiers in pharmacology, 9, 1259.

https://doi.org/10.3389/fphar.2018.01259

Pertwee RG. Cannabinoids and the gastrointestinal tract. Gut. 2001 Jun;48(6):859-67. doi: 10.1136/gut.48.6.859. PMID: 11358910; PMCID: PMC1728337.

Bykov, K. (2021). CBD and other medications: Proceed with caution. Retrieved from:

https://www.health.harvard.edu/blog/cbd-and-other-medications-proceed-with-caution-2021011121743

Grinspoon, P. (2020). Cannabidiol (CBD) — what we know and what we don't. Retrieved from:

https://www.health.harvard.edu/blog/cannabidiol-cbd-what-we-know-and-what-we-dont-2018082414476

Vučković, S. et al. (2018). op cit.

Consumer Reports. (2018). What Is CBD? What to Know Now About This Cannabis Product. Retrieved from:

https://www.consumerreports.org/cbd/what-is-cbd-what-to-know-about-this-cannabis-product/

de Heer, E. W., Gerrits, M. M., Beekman, A. T., Dekker, J., van Marwijk, H. W., de Waal, M. W., Spinhoven, P., Penninx, B. W., & van der Feltz-Cornelis, C. M. (2014). The association of depression and anxiety with pain: a study from NESDA. PloS one, 9(10), e106907.

https://doi.org/10.1371/journal.pone.0106907

Vučković, S. et al. (2018). op cit.

Crippa, J.A. et al. (2018). Translational Investigation of the Therapeutic Potential of Cannabidiol (CBD): Toward a New Age.

https://doi.org/10.3389/fimmu.2018.02009

Fiani, B., Sarhadi, K.J., Soula, M. et al. Current application of cannabidiol (CBD) in the management and treatment of neurological disorders. Neurol Sci 41, 3085–3098 (2020).

https://doi.org/10.1007/s10072-020-04514-2

Iffland, K., & Grotenhermen, F. (2017). An Update on Safety and Side Effects of Cannabidiol: A Review of Clinical Data and Relevant Animal Studies. Cannabis and cannabinoid research, 2(1), 139–154.

https://doi.org/10.1089/can.2016.0034

CBD Awareness Project. (2019). CBD Dosage Guide. Retrieved from:

https://www.cbdoil.org/cbd-dosage-guide/

Ibid.

Ibid.

Good, P., Haywood, A., Gogna, G. et al. Oral medicinal cannabinoids to relieve symptom burden in the palliative care of patients with advanced cancer: a double-blind, placebo controlled, randomised clinical trial of efficacy and safety of cannabidiol (CBD). BMC Palliat Care 18, 110 (2019).

https://doi.org/10.1186/s12904-019-0494-6

Cuñetti, L. Manzo, L. Peyraube, R. Arnaiz, J. Curi, L. Orihuela, S. (2018). Chronic Pain Treatment With Cannabidiol in Kidney Transplant Patients in Uruguay.

https://doi.org/10.1016/j.transproceed.2017.12.042

Bergamaschi, M. et al. (2011). Safety and Side Effects of Cannabidiol, a Cannabis sativa Constituent.

https://doi.org/10.2174/157488611798280924

CBD Awareness Project. (2019). op cit.

Rosenblum, K. (2019). CBD: What You Need to Know Before You Try. Retrieved from:

https://www.cedars-sinai.org/blog/cbd-safe.html

Ibid.

Takeda, S. et al. Drug Metabolism and Disposition September 1, 2008, 36 (9) 1917-1921; DOI:

https://doi.org/10.1124/dmd.108.020909

Ibid.

Mannila J, Järvinen T, Järvinen K, Jarho P. Precipitation complexation method produces cannabidiol/beta-cyclodextrin inclusion complex suitable for sublingual administration of cannabidiol. J Pharm Sci. 2007 Feb;96(2):312-9. doi: 10.1002/jps.20766. PMID: 17051591.

Blake, D.K. (2020). How Long Does CBD Stay In Your System? Retrieved from: https://americanmarijuana.org/how-long-does-cbd-last-in-the-body/

Grinspoon, P. (2020). op cit.

Bykov, K. (2021). op cit.

Ibid.

Ibid.

U.S. Food and Drug. (2019). Hemp Production and the 2018 Farm Bill. Retrieved from:

https://www.fda.gov/news-events/congressional-testimony/hemp-production-and-2018-farm-bill-07252019
CBD Clinicals is reader-supported. When you buy through links on our site, we may earn an affiliate commission. Learn more