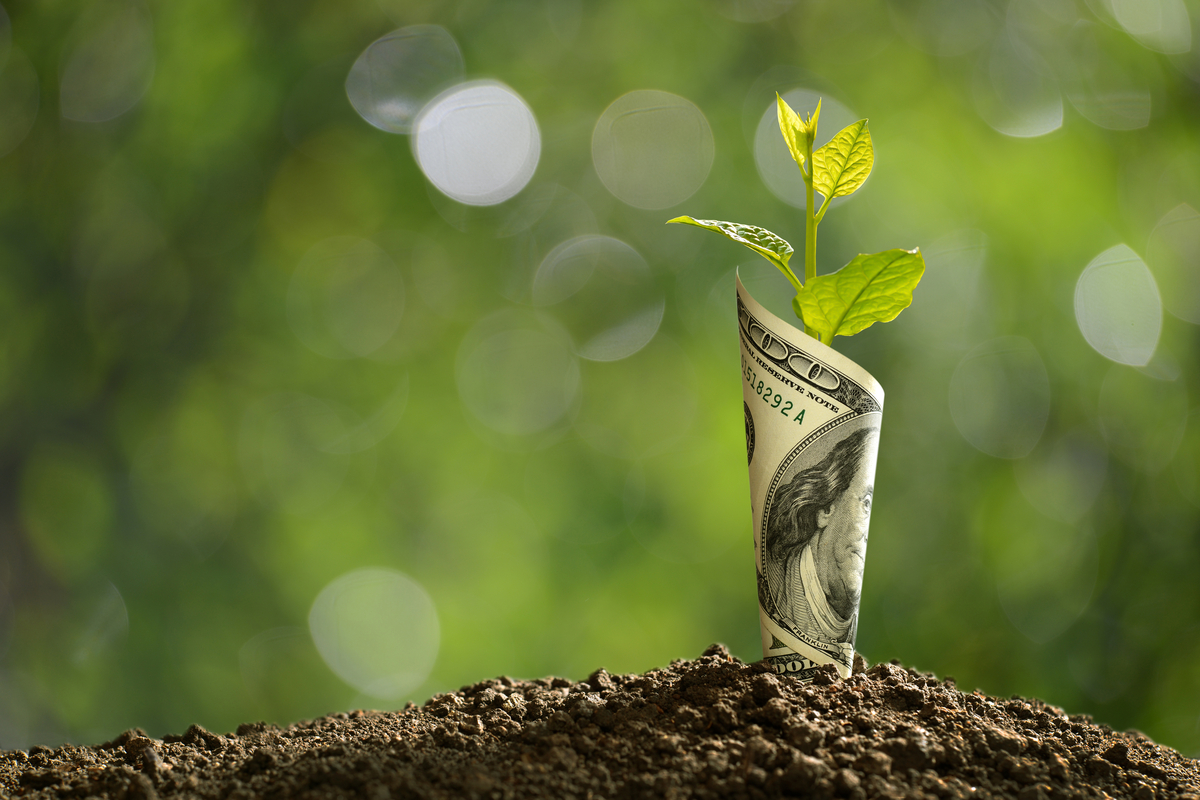 HEXO Corp. to Acquire Zenabis Global Inc.
HEXO Corp. (TSX: HEXO; NYSE: HEXO) and Zenabis Global Inc. (TSX: ZENA) entered into a definitive arrangement agreement under which HEXO will acquire all of Zenabis' issued and outstanding common shares in an all-share transaction valued at approximately $235 million.
---
Clever Leaves Added to NYSE-Listed Cannabis ETF 'THCX'
Clever Leaves Holdings Inc. (Nasdaq: CLVR, CLVRW) was added to the Cannabis ETF (NYSE: THCX), which trades on the New York Stock Exchange.
"As one of the few global cannabis operators, inclusion in the Cannabis ETF will allow us to reach a much broader group of investors who are interested in the value that our multinational platform offers," said Clever Leaves Chief Executive Officer Kyle Detwiler. "This milestone comes at the perfect time as we continue to expand our operations and distribution across five continents."
---
PacRoots Announces Share Purchase Agreement with Lords of Grasstown
Pac Roots Cannabis Corp. (CSE: PACR; OTCQB: PACRF) announced a share purchase agreement with the shareholders of Lords of Grasstown Holdings Ltd. The total purchase price will be comprised of a cash payment of $50,000 and the issuance of an aggregate of 6,000,000 common shares.
"PacRoots is thrilled to partner with such an incredible brand and story driven by artists with a passionate vision that resonates throughout a massive community," said PacRoots President and Chief Executive Officer Patrick Elliott. "The creators, designers and marketers behind Lords of Grasstown have a truly unique and talented offering that will be invaluable to the PacRoots organization. The Grasstown culture compliments PacRoots' foundation of variety and quality built on the west coast. This platform brings a tremendous following that embraces these attributes which are well positioned to excel in BC and California's west coast marketplaces."
---
Agrify Announces Pricing of $75 Million Public Offering of Common Stock
Agrify Corporation (NasdaqCM: AGFY) announced the pricing of an underwritten public offering of 5,555,555 shares of its common stock at a price to the public of $13.50 per share for gross proceeds of approximately $75 million. Maxim Group LLC is acting as sole book-running manager in connection with the offering.
---
Ovation Science Listing on OTCQB Under the Symbol OVATF
Ovation Science Inc. began trading on the OTCQB under the symbol OVATF and will continue to trade on the Canadian Securities Exchange under "OVAT".
"This OTCQB listing is another milestone in Ovation's corporate expansion strategy as we drive increased awareness of our growing company and our proprietary topical and transdermal cannabis products," said Ovation Chief Executive Officer Terry Howlett. "It is an important step that allows us access to a wider range of investors and to grow our investor base across multiple markets. With the recent surge in interest and transactions in the cannabis industry in the U.S., we believe this listing is timely and an important step in our continued objective to drive shareholder value."
---
General Cannabis Corp Expands Convertible Financing Round
General Cannabis Corp (OTCQB: CANN) raised an additional $1.66 million of its senior convertible promissory notes, bringing the total amount raised in the round to $4.6 million. The additional capital will be used to make improvements at the company's SevenFive Farm greenhouse cultivation facility, pay the remaining balance of its outstanding debt, and provide operating cash.
"We are pleased to have oversubscribed our convertible note offering, and we are excited to add a new capital partner as another long-term minded, value-added investor," said General Cann Chief Executive Officer Steve Gutterman. "We will deploy these additional funds prudently to continue to build the business and strengthen the balance sheet."
---
Lobe Sciences Signs Definitive Purchase Agreement with Ionic Brands Corp.
Lobe Sciences Ltd. subsidiary Green Star Biosciences Inc. signed a definitive binding asset purchase agreement with Ionic Brands for certain assets held by Lobe's subsidiary vendor relating to Cowlitz County Cannabis Cultivation Inc. Proceeds totaling $32,000,000 will include a combination of cash, secured promissory note, and preferred shares of Ionic Brands Corp.
---
Zoned Properties Strengthens Partnership with The Open Dør
Zoned Properties, Inc. (OTCQB: ZDPY) contributed an additional $100,000 in investment capital to retail franchisor The Open Dør, bringing its total investment to $200,000.
"Following the years of market research, conceptualization, and foundational business development that has produced the launch of The Open Dør this past December, we have already seen more interest, momentum, and opportunity than originally anticipated," said Zoned Properties Chief Executive Officer Bryan McLaren. "We believe that strengthening our investment position and the partnership between Zoned Properties and The Open Dør was an opportune next step for all parties as we push forward on market growth opportunities."
---
Verano Holdings Announces C$100 Million Bought Deal Private Placement
Verano Holdings Corp. (CSE: VRNO) entered into an agreement with Beacon Securities Limited and Canaccord Genuity Corp. pursuant to which it will sell, on a bought deal private placement basis, 3,510,000 special warrants of the company at a price per special warrant of C$28.50 for a total of C$100,035,000. Closing of the Offering is expected to occur on or about March 11, 2021.
---
Acreage Announces Sale of Florida Operations to Red White & Bloom Brands
Acreage Holdings, Inc. (CSE: ACRG.A.U, ACRG.B.U) (OTCQX: ACRDF, ACRHF) subsidiary High Street Capital Partners, LLC entered into a definitive agreement with Red White and Bloom Brands, Inc. (CSE: RWB) (OTCQX: RWBYF), pursuant to which RWB will purchase all of the issued and outstanding shares of common stock of Acreage Florida, Inc. for an aggregate purchase price of $60,000,000.
"The sale of our Florida operations is a significant step in our previously announced operating strategy to focus on those core markets that we believe will accelerate our path to profitability and position us for significant long-term growth and cash generation," said Acreage Holdings Chief Executive Officer Peter Caldini. "The cash proceeds will significantly bolster our balance sheet and position us to accelerate our cultivation expansion projects and open additional dispensaries to support our growth into key adult-use cannabis states such as Illinois and New Jersey."
---
Indus Holdings, Inc. Announces the Acquisition of Lowell Herb Co.
In a transaction valued at approximately $39.0 million in cash and subordinate voting shares, Indus Holdings, Inc. (CSE: INDS; OTCQX: INDXF) acquired Lowell Herb Co. and Lowell Smokes trademark brands, product portfolio, and production assets from The Hacienda Group.In connection with the acquisition, Indus intends to change its corporate name to Lowell Farms Inc.
Subordinate voting shares and warrants will begin trading on the Canadian Securities Exchange on March 5, 2021 under the ticker symbols LOWL and LOWL.WT. Subordinate voting shares will begin trading on the OTCQX on March 5, 2021 under the ticker symbol LOWLF.
"The combination of Indus and Lowell will create a leading producer of California cannabis and the next step for the first great American cannabis brand," said Gregory Heyman, founder of Beehouse, Lowell's largest investor. "The Indus team's commitment to growing excellent cannabis and the communities they serve also realizes Lowell's mission to normalize cannabis in America."
"The cannabis industry is awash in brands competing for our attention, but Lowell has risen to the top of the fray as a brand that simultaneously empowers a movement, welcomes the curious, and greets the reacquainted all with a grace and elegance that other brands can only aspire to," said Indus Chairman George Allen. "Every resource under our control will be employed in unlocking Lowell's full potential."
---
Have financial news to share in Green Economy? Send your press release to [email protected].