CBD Cocktails Are Taking Over!
Step aside Vodka, Rye, and Beer! CBD Cocktails are taking over!
Cocktails are already such a great way to relax and unwind, but a new trend you've probably seen everywhere is taking things one, tasty step further.
Replacing every single food and drink fad this year is CBD.
CBD is the non-psychoactive chemical found in cannabis that's been infusing its way onto cocktail menus, home-parties (and into coffee shops) all over the globe.
The newest most tastiest trend? CBD Cocktail Mixers!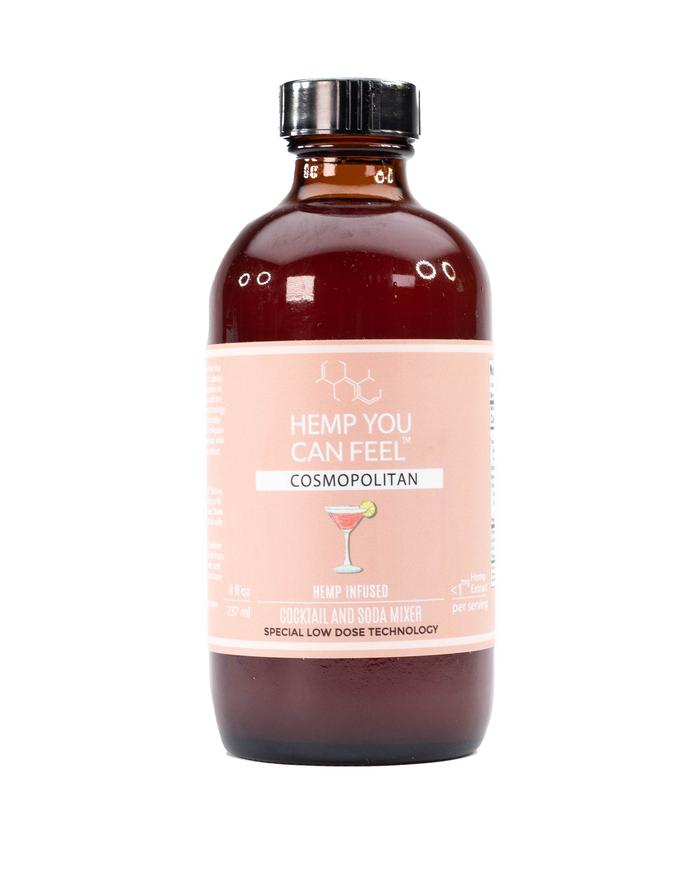 You can drink them as they are, add in a splash of gin and tonic, or drink them alcohol-free and still enjoy the gentle zen it provides.
What Does CBD Do in Cocktails?
CBD contains no THC, and will not get you high, BUT it will still deliver some of the better effects of weed—like a nice chill feeling of relaxation.
Bartenders have been experimenting in everything from infusions and tinctures to teas.
What Exactly do You Feel When You Mix CBD with Booze?
Customers who have purchased our CBD Cocktail Mixers sat that:
"It gives you a different kind of 'buzz' and a chill, relaxed state of mind,

" After two drinks, I felt totally calm and mellow. It was awesome!"
CBD has been named one of the world's #1 wellness trends said to help alleviate anxiety, pain, and inflammation."
When putting CBD in a cocktail mixer or non-alcoholic cocktail, you can enjoy a drink or two and still be able to go to the gym the next day without that awful hangover that alcohol invites. Score!
Beyond its potential wellness benefits, using CBD in cocktails can lead to a number of different flavors and enhancements.
Its natural taste is mostly neutral, with an earthy note that can really add to any drink you decide to mix it with.
CBD Cocktail Mixers Are Great On Their Own!
Our mixers offer three current flavors: Margarita Jalapeno, Hibiscus Mint Lemon, and the classic Cosmopolitan.
Great for a girls night in, or a taco-Tuesday that delivers not only on flavor but the way you feel after a few is something you must try!
Feeling like adding something more? Gin seems to be the best way to go with our mixers.
Gin is a natural producer of terpenes, and so is Cannabis – the two go together like Sonny & Cher. Vodka's always a great choice too.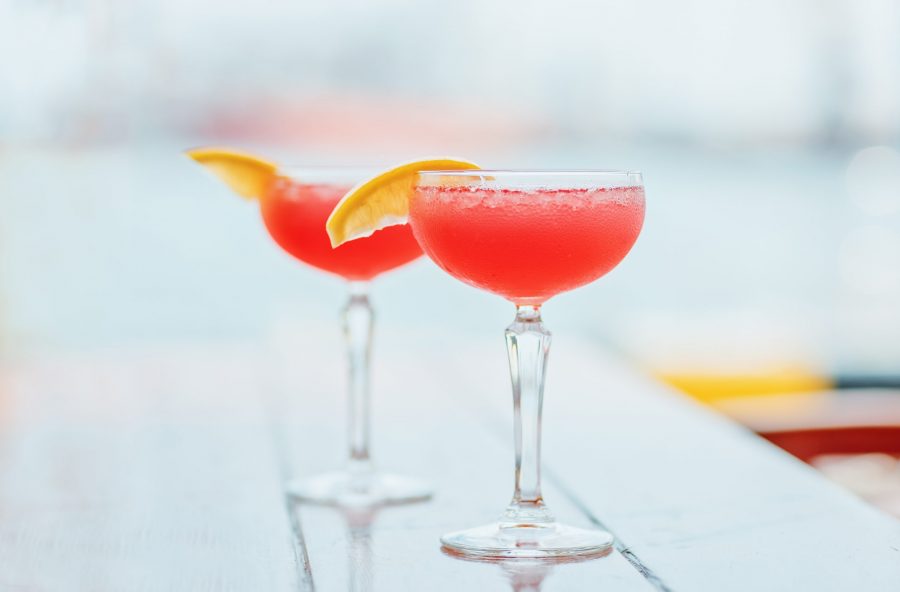 If you're looking for a buzz without the alcohol-buzz, try a fruity-fizzy drink or mix up organic juices like fresh lemon juice with a splash of tonic, for example!
CBD Cocktail Mixers offer less than 1 milligram of hemp extract per serving.
These tasty infusions interact with the body naturally, producing a relaxing effect, without the negative effects of alcohol.
Made with hemp extracts processed through honey bees!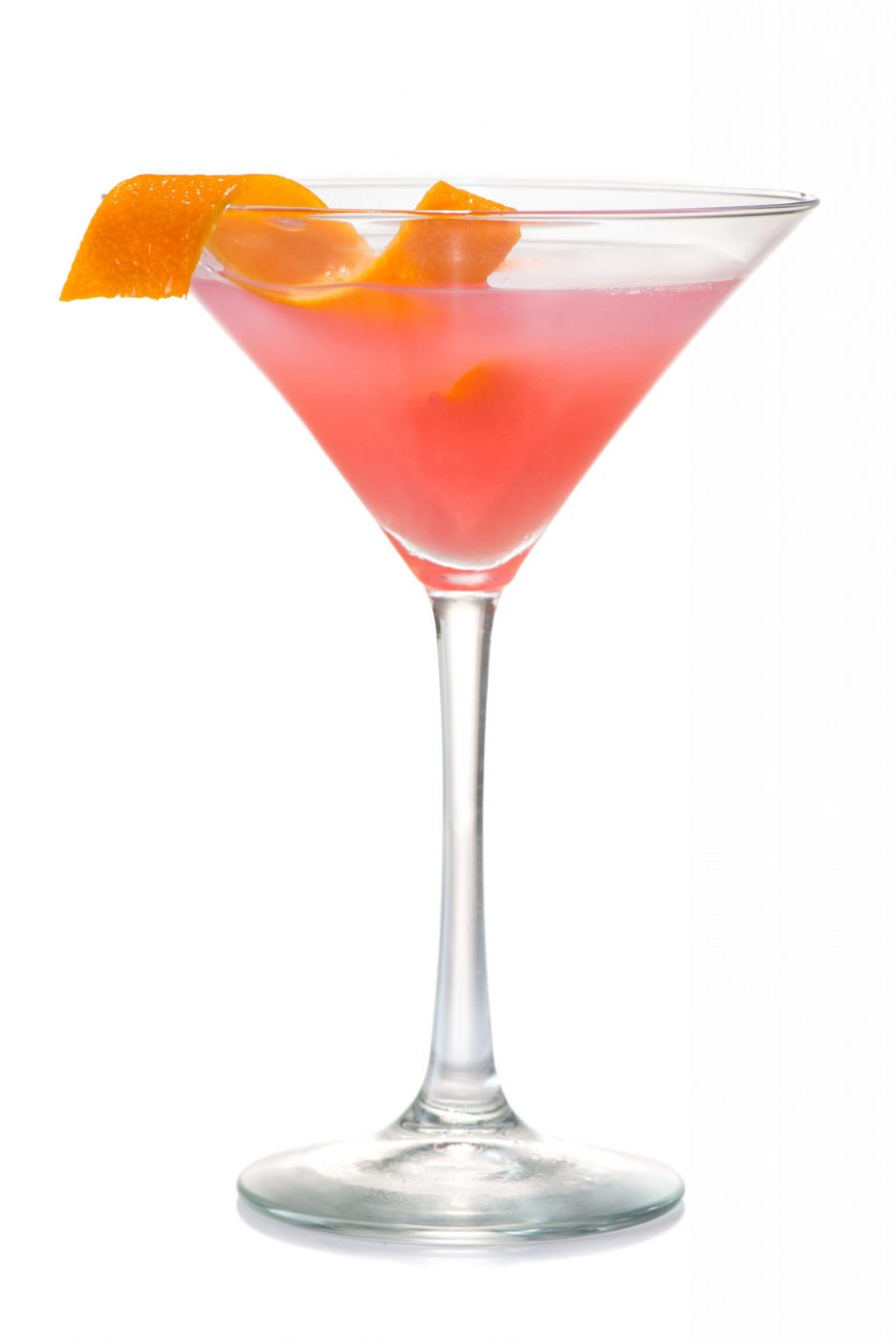 Servings: 2 people
Author: Steph Van De Ven
Cost: 25
1

bottle

CBD Cocktail Mixer

COSMOPOLITAN

4

ounces

Vodka

Entirely your choice. You can omit the alcohol and it will still taste great.

1

cup

ice

1/2

cup

cranberry juice

organic if possible

1/3

cup

frozen cranberries

Throw them in after

1

whole

orange

peel it and put the peels aside, keep the fresh orange aside as well.

1/2

cup

Cannabis Sugar

or regular sugar – you choose ( this is for rimming)

1

whole

Lime

cut in wedges, with a slit at the top of the flesh ( but not cut all the way through) NOTE: we'll use this for rimming the sugar.
Place your sugar on a plate, grab your cocktail glass and rub your fresh lime wedge all around the rim thouroughly Make sure every part of the rim on all sides is completely coated in lime. You may need more.

Place the glass upside down onto the plate of sugar gingerly, and coat the rim with sugar on all sides.

begin by adding 3-4 cubes of ice to the shaker, with the cranberry juice. Shake it thoroughly.

stop shaking, open it up and squeeze in fresh orange juice from the orange you have peeled and if you are choosing to use Vodka, use 1-2 ounces here and add it in.

pour your CBD Cocktail Mixer into martini glasses or cocktail glasses, halfway.

throw in a few orange peels per glass

slowly pour over the ice-mixture into your glass

give it a swirl or a stir, sip up, enjoy and repeat!!