Cannabis CBD Helps Against Hair Loss If Directly Applied To Hair
Today we'll discover with backed-up research and medical studies if Cannabis CBD helps against hair loss if directly applied to hair.
With the stress 2020 has already caused, you can imagine that the interest in CBD has increased.
That leads to a lot of questions about CBD for hair loss, and complimenting research to prove it's many benefits to your hair and scalp!
What Is CBD?
CBD is short for Cannabidiol. (Canna-bid-ee-ol)
It's a natural chemical compound found in Cannabis sativa, but you may know it better as marijuana, cannabis, or hemp.
Unlike the chemical compound THC, CBD is not psychoactive, so it won't make you high.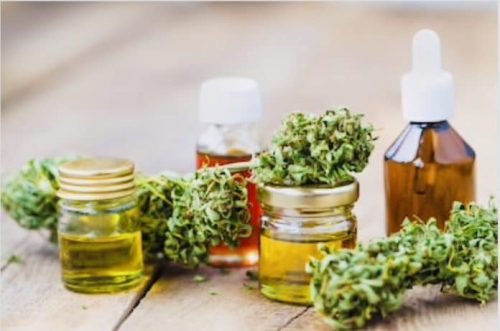 It does, however, have a multitude of benefits including increasing hair growth.
This is particularly great news for anyone suffering from Alopecia, hair loss due to age, stress, or medical challenges where the hair is affected.
Can CBD Oil Help Regrow Hair?
There is a recent and comprehensive study on hemp seed oil.
In this research there is confirmation that because CBD oil is rich in omega 3 and omega 6, it contributes to good hair growth.
In addition to that, it has been proven that it also containss calcium, phosphorus, magnesium, potassium, and Vitamin E.
CBD oil also contains linoleic and gamma-linolenic acid (GLA), which are essential fatty acids that assist with hair growth!
This is promising research and only more evidence that CBD can help with hair loss.
Can CBD Oil Treat Thinning Hair?
Because of its calming and anti-inflammatory effects, CBD helps stress-related hair loss in men and women.
Another recent study strongly suggests that the cannabinoid system is a key player in cell growth control.
Can You Apply CBD Oil Directly On Your Scalp?
Yes, you can use CBD oil directly on your scalp or use a CBD-infused cream, or high-quality oil.
Applying directly on your scalp regularly may increase growth, nourish the scalp, help treat dandruff, and decrease signs of hair loss.
As with any new product, you should test it on a small patch of skin, like the inside of your arm, first to test for an allergic reaction.
Does CBD Shampoo Work?
Phytocompounds from the hemp plant, including CBD, can connect to CB1 and CB2 receptors in our body, reducing inflammatory cytokines in the scalp.
Cytokines are molecules that signal, mediate, and regulate immunity, and inflammation.
Because of this, CBD works WITH cytokines to improve a flaky, itchy scalp, dandruff, dermatitis, and eczema.
Hemp Oil For Hair Treatments
Researchers found that after study participants used hemp oil for hair treatments for 6 weeks (by applying it directly to their hair), 89% of hair samples tested positive for one or more cannabis constituents.
Although scientific testing has not yet backed up these claims, the following are some of the ways in which hemp seed oil could benefit the hair:
promoting hair growth
moisturizing the hair
thickening the hair
preventing water loss to protect the hair
reviving damaged hair
adding shine and gloss
More studies have suggested that hemp seed oil can help relieve the symptoms of dry skin and itchiness in dermatitis.
Another study found that hemp seed oil could be helpful in treating acne while helping the scalp and hair growth.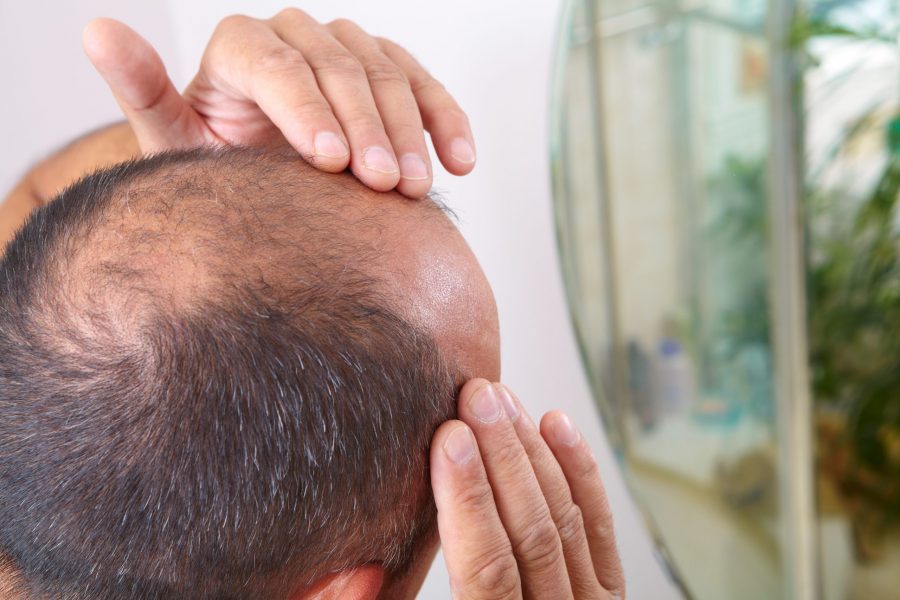 With more and more research being conducted, we feel very confident that using CBD oil in your hair to prevent hair loss is a very good thing!
Of course, each individual is different, and depending on your health, wellness, medication intake, and lifestyle, results will always vary.
Learn more about premium quality CBD Shampoo.